At Aqua Options, top Management demonstrate leadership and commitment with respect to our Quality, Safety and Environmental Management System. We take accountability for the effectiveness of our system, and ensure our objectives are established to be compatible with our client's context and strategic direction.

Aqua Options has implemented an Integrated Management System incorporating Quality, Health & Safety and Environmental Management certified to:
Certificates:
Policies:
Aqua Options ensures that all employees and contractors hold current and relevant licences, possess qualifications, and are competent to safely fulfil their responsibilities.We are committed to Education and Training and this is evident by the 11 staff currently completing a Certificate III in Civil Construction (Apprenticeship).  
Aqua Options encourage Indigenous and Torres Strait Islander Employees and currently employ an Indigenous apprentice and supervisor as part of the team. We are proud of our family values and work-life balance.  The hard work and initiative shown by our staff are recognised and rewarded at every level of the business.
Employees are trained in areas relating to WHSE&Q which ensures work practices are undertaken safely and minimises risk to our employees, clients and the environment.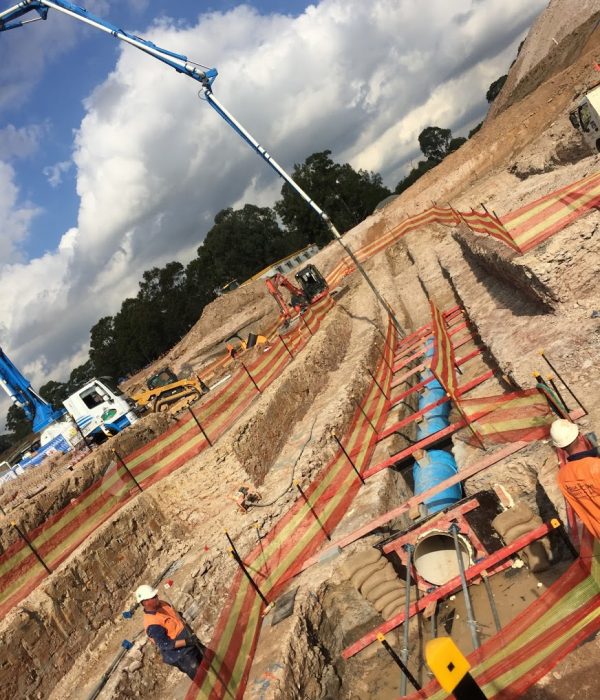 Aqua Options recognises its moral and legal responsibilities to provide a safe and healthy work environment for workers, contractors and employees of contractors, clients and visitors to site.  This commitment extends to ensuring that operations do not place the local community at risk, injury, illness or property damage.  Our Health and Safety objective is to actively work toward the elimination of injuries and fatalities .
Safety is the primary focus of our working fundamentals.  It is our foremost priority to all of our customers, employees, and their families. We at Aqua Options have had the pleasure of an impeccable safety record in the past, and we look forward to continuing these efforts for a safe future.
We at Aqua Options realise the value of total commitment to a true quality program. We have many fundamental quality practices in place and continue to expand on them. Our quality began upon the incorporation of our company and has grown through dedication – just as our company.
Our fundamental belief in quality commitment is applied to all tasks. It applies to employees, procedures, equipment, state of mind, and attitude. It is one of the bases that separates us from any other company – the true base, that we endeavor to find the quality in our employees and teach them to seek quality in all of their tasks.
We partner with our clients to deliver superior quality projects in a diligent, honest, reliable, efficient and collaborative manner. Our successful partnerships have been recognised numerous times by industry associations.
Aqua Options's reputation and proven ability enables us to partner with the best of the best in our industry, providing clients and concessionaires with the best team for the job. We maintain a broad network of customers, designers, joint venture partners, specialty subcontractors and suppliers.

We have established, implemented and maintain an environmental management system and are committed to managing all aspects of its work to minimise the impacts on the environment, using risk management principles. As part of any major contract, we assess every aspect of the environment from Waste and Spoil Disposal, Tree Protection, Water Quality & Drainage, Potential Contamination, Waste Management, Recycling Rubbish to Heritage items. We also have procedures in place to record fuel, grease, oil, solvent and water usage to continually  track and improve and minimise our environmental impact.Aqua Options commitment to the environment is clearly demonstrated throughout all aspects of our business.
Aqua Options and our employees are highly committed and engaged with our communities and enjoy participating in a range of  fund-raising events throughout the year. We are proud to support local  charities including The Great Walk Foundation, The Haven Nepean Womens Health Shelter,  Breast Cancer Foundation, Gotcha 4 Life Foundation, RUOKAY Day, Mates in Construction, and Local Fire Brigades and Schools.  We recognise the importance of giving back to the community and we make it a priority to be involved in the areas where we live and work. Charitable causes are championed by Aqua Options.