Aqua Options has extensive experience in providing project solutions to all sectors of the construction industry. With strategic planning and creative problem solving, we will overcome any challenge. Aqua Options will ensure resources are available for the establishment, maintenance and monitoring of our Quality, Environmental and Safety Management system on each project.
Our team aims for a zero-harm and incident free culture and will deliver each project with productivity, motivation and respect.
Our reputation proves that we can complete projects to the highest of standards on time and on budget.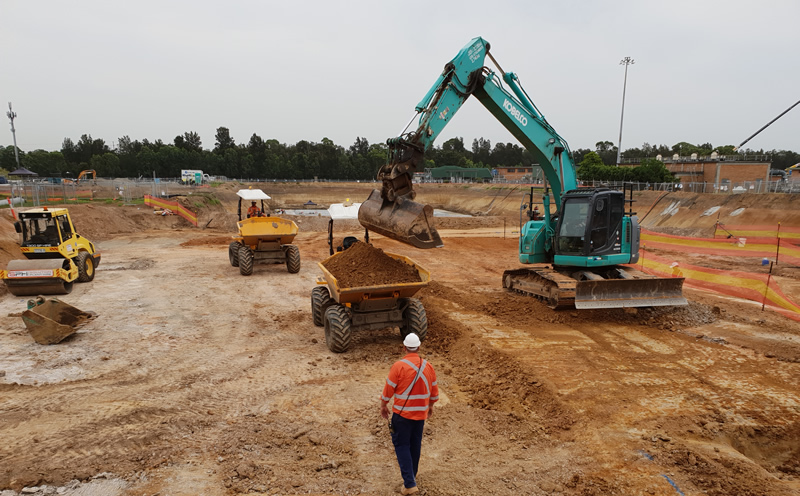 Site Safety Management Plans
Environmental Management Plan
Quality Management Plan
Regulatory and Legal Requirements
Community Liaison
Stakeholder Engagement
Construction Methodologies
Construction Budgeting & Forecasting
Risk Assessments
Project Programing
Material Requirements & Sourcing
Testing & Compliance
Site Mobilisation
Underground Asset Location
Non Drestructive Excavation
Bulk & Detailed Excavation
Service Installation
Trenchless Pipeline Installation
Traffic Management
Plant & Equipment Hire
Concrete Structures
Perminate Restoration
Site Demobilisation
Polyethylene Piping Systems
DICL Piping Systems
PVC Piping Systems
Mild Steel Pipeline Products
Concrete Products
Quarry Products
Project Monitoring & Reporting
Project Auditing
Work as Executed Plans
Construction Checklists
Inspection & Test Plans
Progress Reporting
Construction Programming
Commissioning
Ensuring Aqua Options' Quality, Environmental and Safety Management system achieves the intended results and outcomes